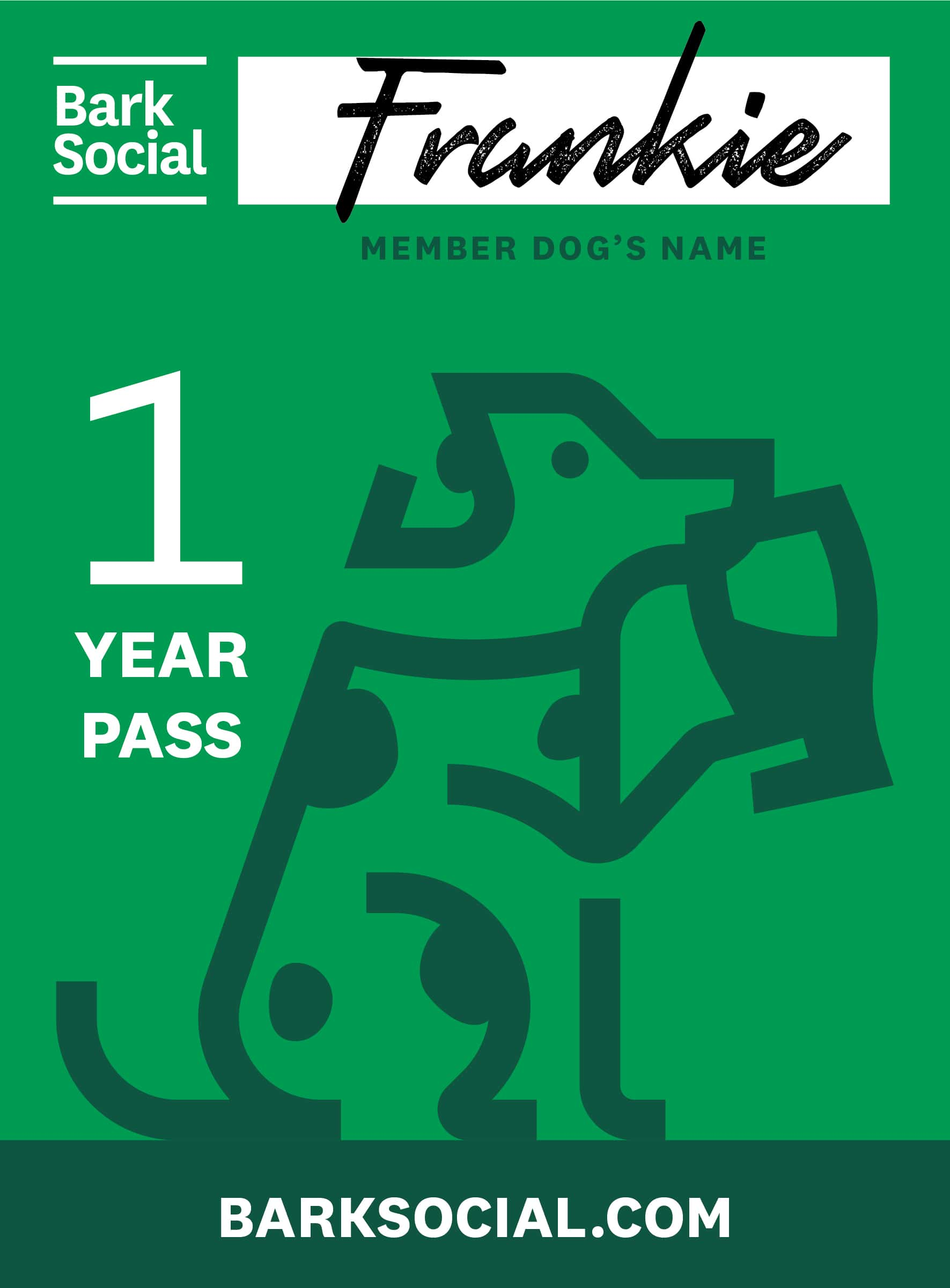 Founding Member Special (Bonus Offer)
$365 $26499/year
Save $215 compared to monthly members - that's like getting 5 months free!
Unlimited and prioritized access to Bark Social for an entire year
Bark Rangers clean up after your dog and ensure safe play
Exclusive/early access to events and promotions
Self-serve dog washes discounted from $15 to $10
10% off dog products and merchandise in-location and online
Bark Social Welcome Kit (See below)
Second Dog Membership: $119.99/year
Only 250 Founding Memberships available.
Offer expires on January 31!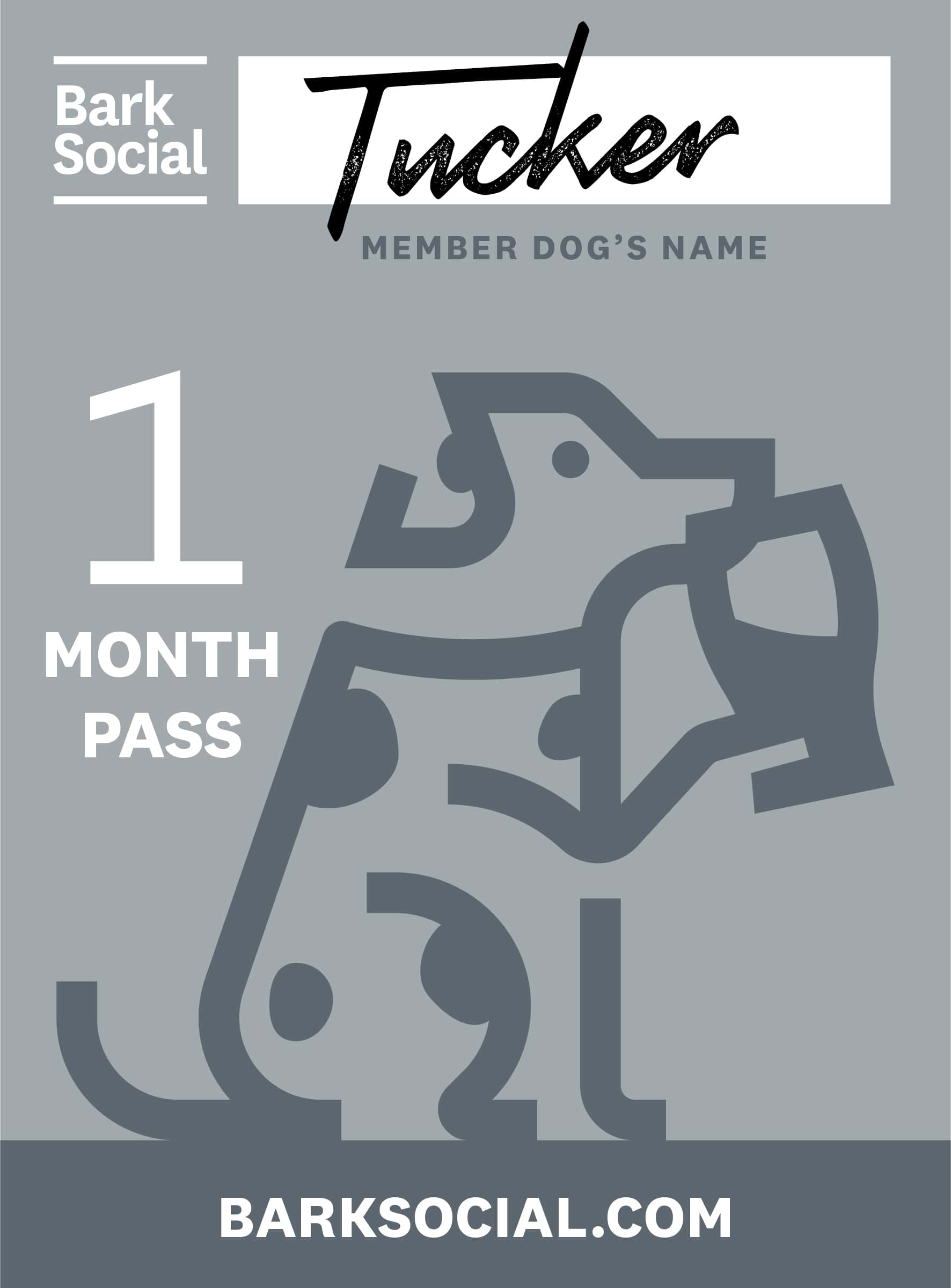 Unlimited access to Bark Social for 1 month
Bark Rangers clean up after your dog and ensure safe play
Welcome Gift: Sweet Potato Dog Treats ($8 value)
Second Dog Membership: $12.99/month
Become a part of the Bark Social Family!
Being a member is great! You'll be part of an exclusive community of dog lovers. You'll know you and your pup are enjoying the great outdoors in a SAFE, CLEAN and MONITORED dog park. Additionally, you get unlimited entry year-round to the ONLY Dog Bar in the Mid-Atlantic. Finally, we have a number of perks for annual members and will continue to offer exclusive deals and events in the future.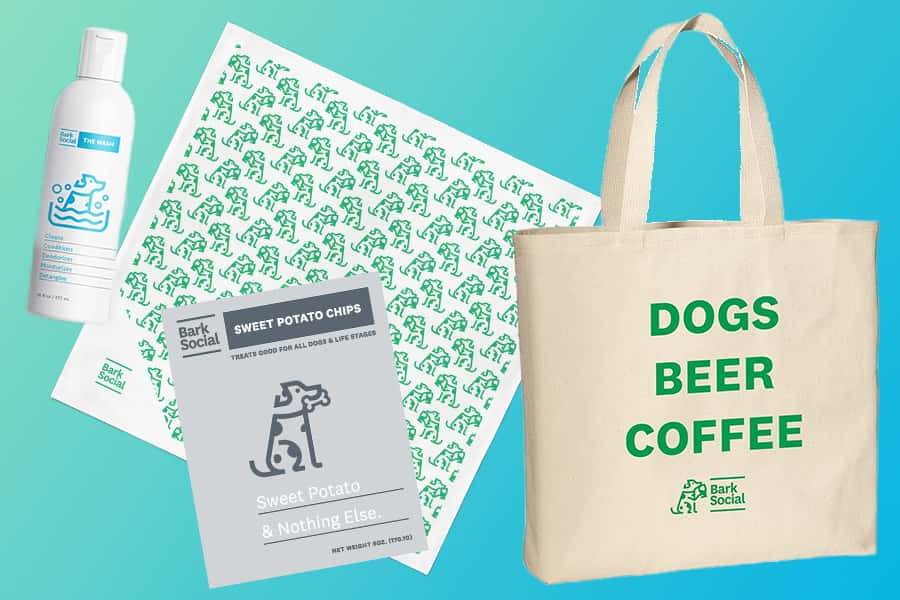 FREE Bark Social Welcome Kit
All Founding Members will receive a free "Bark Social Welcome Kit" that includes a Bark Social Bandana, Tote Bag, Sweet Potato Dog Treats, and Dog Shampoo. The Bark Social Welcome Kit has a retail value of $41.
Why is there a membership?

Membership allows us to create a true community of responsible dog lovers, by making sure all our pups are properly socialized, vaccinated, and ensuring a fun, safe environment for everyone.
How much does a membership cost?

We have a special right here on this page. Annual memberships will auto-renew 1 year post grand opening date at normal member price.
What do I get with my Bark Social Membership?

As a Bark Social Member, you can bring your dog(s) into our fully staffed, off-leash dog park as often as you please. In addition, annual members will receive discounts at our retail store and a discount on self-serve dog baths.
I have a friend with a dog; can they bring their dog to the park if I'm a member?

Yes. We sell guest Day Passes for $9.99.
What if I regularly foster, board or dog-sit? Can I bring these dogs?
Will you accept a titer test in lieu of a current vaccination?

Yes, if you can supply a recent titer test (within 3 months) showing that your dog has the appropriate level of immunity, we will accept that in lieu of a vaccination.
If I sign up as a monthly member, will my credit card automatically be charged every month?

Yes. We will retain your credit card number on file (securely) and automatically charge it on a monthly basis.